Detergent Powder Plant (Dry Mix)
Geoenix®
has designed the Dry Mix Detergent Powder Plant for the production of Detergent Powders. This plant is an ideal solution for companies entering the Detergent Powder production business as it provides tremendous opportunity for future growth and allows to incorporate various different detergent powder formulations.
Our Detergent Powder Plant mainly consists of a Plough Shear Mixer, Cage Mills, Vibro Sievers, Storage Hopper, Packing Machine and various conveyors used for automation purpose.
Our Detergent Powder Plant are very flexible and easy to operate, and you can easily run these machines for 2 or 3 shifts per day.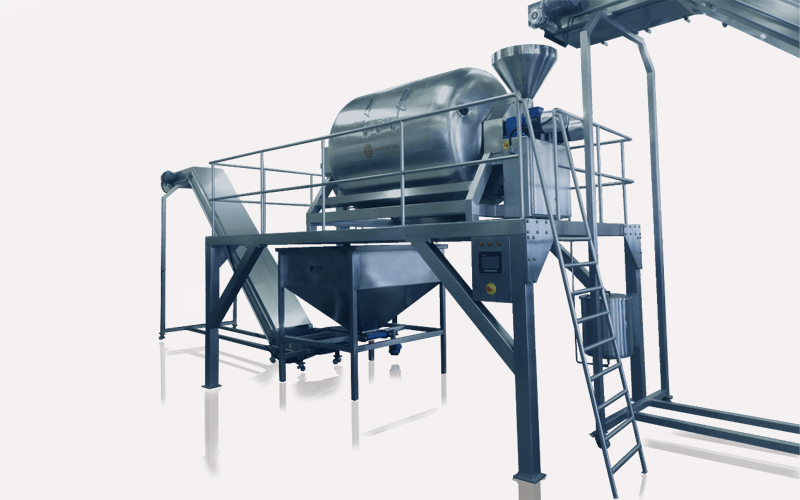 We offer automation in Detergent Powder Plant as per customer's requirement – Manual Handling, Semi-Automatic and Fully Automatic.
We offer Detergent Powder Plants of various capacity ranging from 100 Kg/Hour to 2000 Kg/Hour.